Evo
Made for you.
Made-to-Measure and designed for long term wear
C$280.00
Included:
- Evo Cuff Base Ring
- Evo Chastity Cage
- Integrated Lock & Key
How it works:
You accurately and precisely measure your penis using the Measuring Guide
You enter your measurements, customize your Evo, and submit your order
We create your unique Evo which is adjusted and fitted to you from your measurements
The model gets sent for 3D printing and polishing
We get your Evo, check it for quality assurance, pack it, and ship it to you
You receive it and get to enjoy the last chastity cage you'll ever need to purchase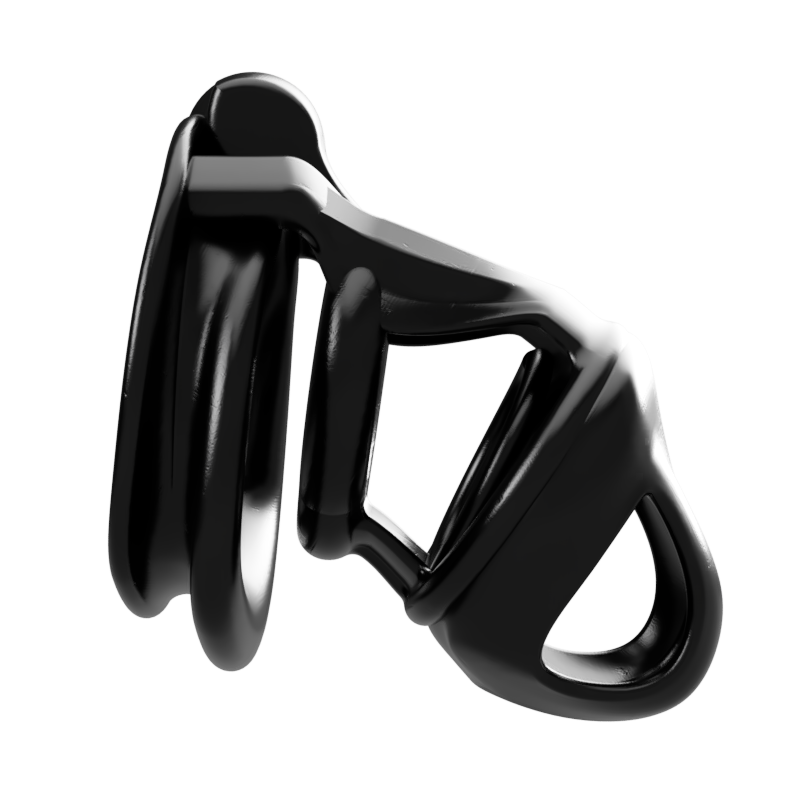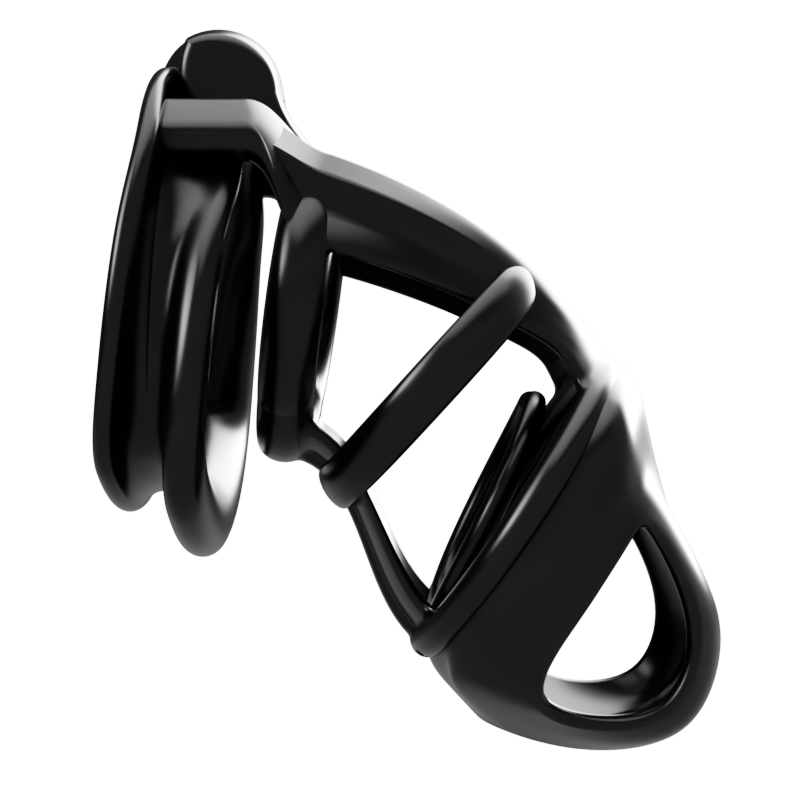 A Custom Chastity Device for Every Man
The Evo is the ultimate custom sized chastity cage. Your penis isn't shaped like anyone else's. So why are you getting the same cages?
Using a proprietary, made-to-measure, custom system, the Evo creates a device fitted to you. This means that you get the cage you want, the first time.
No sizing guides necessary. No more getting the wrong size.
The Evo acts as a shell, form-fitted and comfortable for long term wear. This way you can order confidently, knowing this will be the last cage you'll ever need to purchase.
Anatomical V-Shape
Unique to the Blackout Evo cage, the V-shape shape helps reduce erection strength and duration by not putting pressure on the deep dorsal vein and the superficial dorsal vein. This allows for less restricted blood flow unlike most cages.
Simply, this means that, unlike nearly every other device, the Evo is scientifically designed from the ground up to be a better chastity cage.
Ergonomic Cuff Design
This isn't your average base ring.
With a design that is actually shaped like your anatomy (aka not a circle like the other cages), the Evo's unique profile makes long-term wear comfortable.
The waterfall design is a massive improvement in the evolution of chastity wear. This unique design provides more surface area so your skin is less strained and more comfortable without increasing bulk.
Each Evo base ring is created specifically for each customer's size and shape.
This is the most comfortable ring on the market.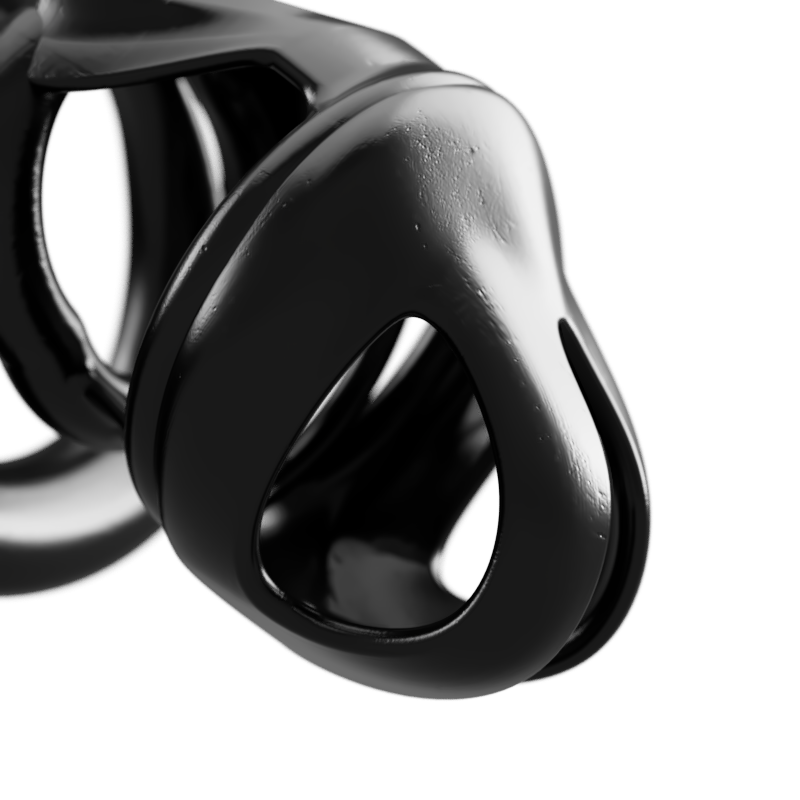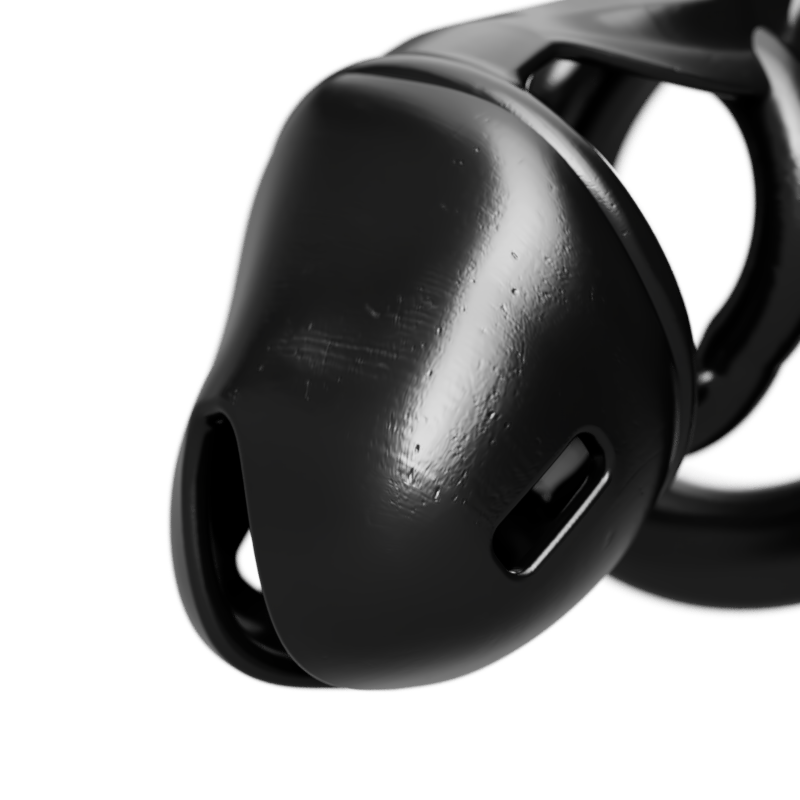 Full-Hygiene or Full-Enclosure
Choose between the open or closed head so you have full control of your exposure.
Want simple hygiene and easy realignment for peeing? The open head is for you.
Want more security and less stimulation? The Evo has you covered with the closed head.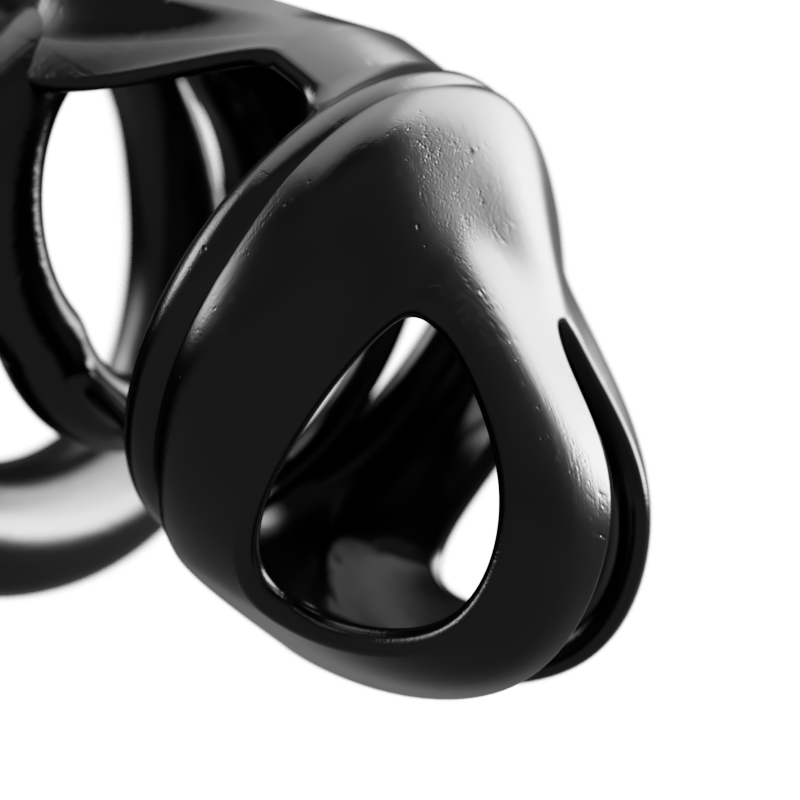 Proprietary Vented Head
With the fitted head ring, your head will stay where its meant to be. The Evo also has a proprietary vented head system, allowing for better long-term hygiene.
Anatomically scultped, the head of the Evo provides the perfect amount of coverage and access. The shape of the head is designed like a cradle to maintain alignment in all situations so you can pee confidently.